Welu Printing Team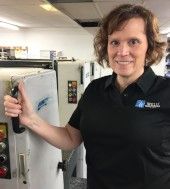 Meet Julie Frommelt, President and CEO at Welu Printing Company. Julie has a Bachelor of Science in Engineering from Marquette University.  Before moving back home in 2002, she worked in Milwaukee, WI as a Management Consultant for Accenture. She is the Vice Chair for the Mercy Health Foundation and is on the Finance Committee for St. Joseph Church Key West.  Julie assumed ownership of Welu Printing from her father, Dave, and has been serving as President and CEO since 2003. Julie takes on several roles within the company. She plays an active part in sales, management, production, and just about everything else that a small business requires. Julie's favorite aspect of her role today is how creative and custom the graphic arts industry is and how every print project is unique. Outside of Welu, Julie enjoys biking and reading. You can contact Julie through email (juliefrommelt@weluprinting.com) or by phone (cell- 563-599-3982, office- 563-582-1332).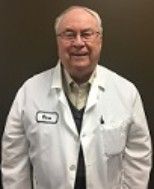 Meet Dave Welu. For Dave, printing is not just business, it is a way of life. In 1928, Dave's father Anton Welu started a small bookbinding business, later named Welu Printers and Bookbinders. Dave had been involved in his dad's business since he was in grade school and took several printing classes at Dubuque Senior High School. He continued to work with his Dad, as well as the Dubuque Packing Company. In 1974, following the passing of his father, Dave took over the family business full-time. One of many memories that he has of working with his father was the time when the two of them had printed one million labels for a catering company, only to have to reprint all of them. Not a simple task. Dave played an essential role in the growth and success of Welu Printing Company and oversaw all aspects of the business for three decades before giving ownership of Welu Printing Company to his daughter, Julie Frommelt. Today, Dave still plays an important role in the day to day business at Welu Printing Company. You can find Dave at Welu during the work week and on Saturdays wearing his well-known "Dr. Dave" white jacket. You'll find him working to complete tasks related to purchasing, sales, and operating the letterpress equipment. Other than working at Welu, Dave names golf as one of his primary hobbies. You can reach Dave through email at dave.welu@weluprinting.com or at the office 563-582-1332.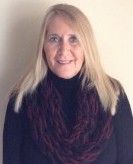 Meet Julie Bush, Sales Representative at Welu Printing Company. Julie has been with Welu since April of 1990. Along with her many years of sales experience, Julie has participated in the Dale Carnegie Training Program. Julie has many unforgettable memories from her time at Welu. One that comes to mind for her is the time when, after a sales call, she was walking down a flight of stairs when her heel got stuck in a hole. As Julie attempted to free her shoe from the step without falling down the stairs, a pigeon flew by and did what pigeons do best. In her free time, Julie enjoys spending time with her beloved grandchildren. You can reach Julie through email (Julie.bush@weluprinting.com) or by phone (563-599-3666).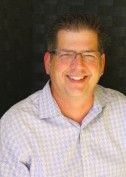 Meet Jay Schiesl, Sales Representative at Welu Printing Company. Jay has a Bachelor's degree in English and a Master's degree in Physical Education/Athletic Administration. Jay has been working in the print industry since 1999 and has been employed at Welu Printing Company since January of 2013. He serves on the Human Rights Commission in Dubuque, along with being involved in other local organizations, such as the Dubuque Dream Center. Jay's favorite part about working at Welu is that it is a closely-knit, small business where he is able to work with and get to know his coworkers. Jay's hobbies include cooking and watching Chicago Cubs baseball. He also secretly enjoys listening to Neil Diamond music, as it is a guilty pleasure. You can reach Jay through email (jay.schiesl@weluprinting.com) or by phone (563-580-7894).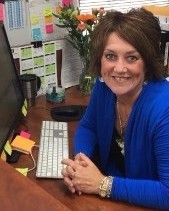 Meet Liz Mueller-Amling, Customer Service Representative at Welu Printing Company. Liz has been working at Welu since January of 2014. Prior to this Liz worked over 25 years in the printing industry. Liz's favorite part about working at Welu is her relationships with her coworkers and the friendly, team-oriented environment. To Liz, coming to work at Welu every day is a pleasure. One of Liz's favorite memories about working at Welu is walking into the office for the first time on her interview date.  She felt welcomed right away. She also distinctly recalls when Mike Lange interviewed her.  He walked in the door, shut it, looked right at her and said, "Why do you want to work here?" Though she was intimidated, she must have done something right because here she is! In her free time, Liz enjoys making people happy, gardening, fishing, and exploring the outdoors. You can reach Liz by email at info@weluprinting.com or by calling the office at 563-582-1332.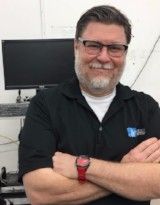 Meet Mike Lange. Mike has been working at Welu Printing Company since 1989. His education includes a Bachelor's of Science Degree in Engineering Physics from Loras College. He also taught Graphic Cost Analysis at the University of Wisconsin-Platteville for a couple of years. Mike managed the transition from an all manual workflow in the early 1990's to the digital environment the printing industry has become. In addition, he was instrumental in implementing mailing services as a new service offering in the late 2000's. An interesting fact about Mike is that he knows "more about World War II naval history than most people should." His hobbies include golf, the occasional racquetball, and enjoying "some of the finer things in life." You can reach Mike at sales@weluprinting.com, or by calling the office at 563-582-1332.
Meet Lisa Kramer.  She is in the Prepress Department at Welu Printing Company and works directly with customer files. She "grew up" in the industry using the old Compugraphic machines and Quark.  She is also proficient in the Adobe Suite of products like InDesign, Photoshop, etc.  Lisa has worked in the printing business for 40 years and has been employed at Welu for 30 years. Her favorite part of working at Welu is the variety of work. No two jobs are the same. Outside of work, Lisa enjoys spoiling and spending time with her children. You can reach Lisa by email at prepress@weluprinting.com, or by calling the office at 563-582-1332.